Experience the captivating allure of Magnetic Eyes lashes, the ultimate beauty game-changer for the modern woman. Say goodbye to messy glue and hello to effortless glamour. Magnetic Eyes offer a quick and hassle-free way to achieve stunning, eye-catching looks for any occasion. Get ready to turn heads and unleash your confidence with our magnetic lashes – the secret to effortlessly flawless and captivating eyes.
Regular price

Sale price

$66.70 USD

Unit price

per

Regular price

Sale price

$66.70 USD

Unit price

per

Regular price

Sale price

$66.70 USD

Unit price

per
What Our Customers Have to Say
Beautiful, Comfortable and Secure
Magnetic Eyes lashes have become a staple for me. It was my first time using magnetic lashes, and they're truly so much easier than traditional lashes. These falsies are beautiful, comfortable and secure. The packaging is gorgeous too, and they feel very luxe. If you're intimated by traditional lashes, these are far more manageable. They also come in a great range of styles, from those that look more natural, to truly dramatic.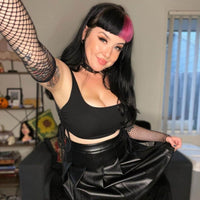 Amazing Quality
Magnetic Eyes were the first magnetic lashes I have ever tried and now I can't go back! These eyelashes are such amazing quality, so easy to use and they look beautiful on I have been wearing them every time I do my makeup for the past two months and I can't get enough. Highly recommend Magnetic Eyes
Best I've Tried
I absolutely love their magnetic lashes and liner. I went for 'the grand' style and love how long and fluffy this set is. The magnetic liner is the best I've tried, it's easy to apply and perfect consistency - (other brands I've tried are too runny and bleed out). Highly recommend their products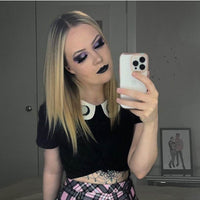 Stay on All Night
Truly amazed by how easy these were to apply! Even more amazed on the durability and that they stay on all night absolutely love them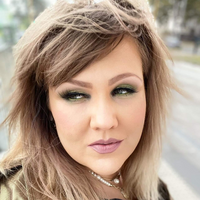 Love These Lashes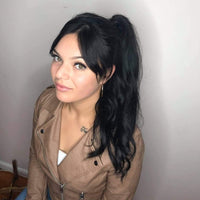 So Easy to Apply
Love these, so easy to apply and stay on all day.
Frequently Asked Questions
Do magnetic lashes damage your eyelashes?
Magnetic Eyes magnetic lashes wont damage your natural lashes at all. (used correctly, of course.)
They adhere to your eyelid, rather than your own lashes (unlike lash extensions or glue lashes) so your own lashes will stay safe and sound.
Can you wear magnetic lashes everyday?
Unlike traditional strips, magnetic eyelashes can be reused over and over again, but only if you keep them CLEAN and stored in their case,
Can you sleep with magnetic eyelashes on?
No, you should NOT sleep with magnetic lashes still on. We highly recommend that you remove your lashes before getting your beauty sleep. Keeping them on while you snooze could damage the magnetic lash permanently.
Can you wear mascara with your M.E magnetic lashes?
Yes, you can wear mascara with any of your M.E lash styles. ... BUT it is vital that you apply your mascara BEFORE applying your magnetic lashes and not after so that you don't get makeup on your lashes.